Mary Ann Commes, MSW, LCSW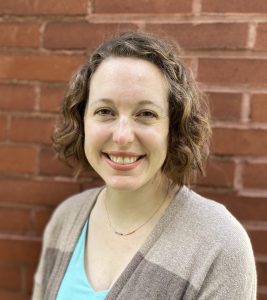 Helping others find peace, happiness, and healing is my passion! I specialize in working with adolescents and young adults who are experiencing anxiety, depression, grief or life transitions; or those who have experienced loss, trauma, and chronic illness. I assist clients in developing coping skills, and discovering more peace and comfort. Making the choice to start therapy can feel daunting, but I am here to help and provide guidance along the way.
I have 8 years of experience providing therapy in various settings with children, adolescents and adults. I incorporate Cognitive Behavioral Therapy, Acceptance and Commitment Therapy, and mindfulness practices into our sessions, which helps to improve coping skills and better manage stress and pain. Therapy can also just be a safe and supportive place to figure things out and to learn new ways of expressing yourself. I believe you possess strengths to overcome what you are facing, which will lead you to the understanding, peace or healing you seek.
I accept Anthem (BCBS) and United Healthcare (UHC).  I can be reached directly at 314-800-0311 x4 or maryann.blcc@gmail.com