Kristen Caldwell, LPC, SEP, TIYT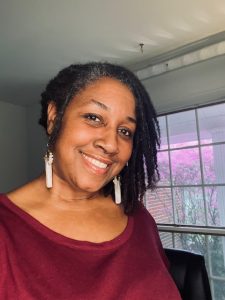 Does life feel like it has been an accumulation of something or another?  Do stress, anxiety, and depression appear to be your close companions at this time? There may even be a survival from trauma running in the background of your life like an app. Are you tired of just surviving? Do you want to thrive and rid yourself of these daily companions? You've been resilient and strong! You know that healing is a journey, not a destination; and you are committed to your wellness mentally, physically, emotionally, and spiritually. Now is the time to lower your defenses, become vulnerable, and step out of the shadows and into the light of your healing!
Our work together will begin with a therapeutic alliance that can allow you to feel seen and be vulnerable. We will work together to create a "toy box" you can use to explore and be curious about what has brought you to this point and use it to create solutions and pathways that take you to where you want to be. Just as we sometimes take medication to resolve a medical issue, we need therapy to help us through tough times to build greater capacity to handle life's challenges.
It would be my honor to walk this part of your journey with you! I am committed to meeting my clients where they are, holding space for exploration and play, and equipping and empowering them to meet the challenges within and outside of themselves. Sessions may include: Cognitive Behavioral, Solution-Focused and Trauma-Focused Therapies; including Somatic Experiencing and Trauma-Informed Yoga.
I accept Anthem/BCBS, Aetna, Cigna and UHC insurance plans, as well as offer a sliding scale of $110-$80 per session.
I can be reached at 314-800-0311 x701 or kristen.blcc@gmail.com to schedule a free consultation. I only accept clients in MO.