Chatonia Williams, MSW, LCSW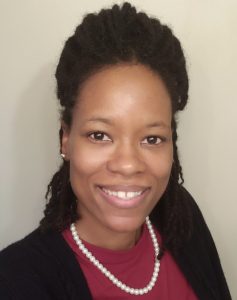 You sometimes feel like the weight of the world is on your shoulders and you don't know where to start. Feeling stressed, irritated, sad, heavy, or hopeless happens to all of us, and it can be hard to show our feelings when we think no one will understand or that we will be judged. You are never alone even when you feel like you are! 
I am here to listen and to help you feel supported. Let's work together to help you find more successful ways to utilize your current strengths and resilience in the face of life's challenges. 
I offer individual sessions in a safe, confidential, caring, and relaxed environment. I'm passionate about helping individuals increase problem solving skills, coping skills, and improve communication in relationships. Let's work together to discover tools to help you experience more peace, feel more successful and focus on your goals. 
Therapies used in session may include: Cognitive Behavioral Therapy, Motivational Interviewing, Solution-Focused Therapy, and Mindfulness. My services are also culturally sensitive and trauma informed. I look forward to supporting you along your journey! 
I accept Aetna, Anthem/BCBS, Cigna and UHC insurance plans, as well as offer a sliding scale of $120-$80 per session.
I can be reached at 314-800-0311 x5 or chatonia.blcc@gmail.com to schedule a free consultation. I only accept clients in MO.