Chatonia Williams, LMSW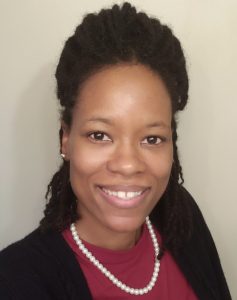 You are never alone even when you feel like you are! I am here to listen and to help you feel supported. Feeling stressed, irritated, overwhelmed or even hopeless happens to all of us, and it can be hard to show our feelings when we think no one will understand; or worse, that they will judge us. I have been there and know what it's like to just want to feel valued and accepted. These types of feelings and thoughts are just a normal part of our human experience! Let us work together to help you find more successful ways to manage and find solutions to life's challenges by focusing on your current strengths, and by placing you at the center of your life.
I offer individual and family sessions in a safe, confidential, compassionate, and relaxed environment. I am passionate about helping adults, teens, and families increase problem solving and coping skills and improve communication and relationships. I specialize in providing you with tools to help you achieve your goals, feel more successful and experience more peace.
Therapies used in session may include: Cognitive Behavioral Therapy, Motivational Interviewing, Solution-Focused Therapy, and Family Systems Therapy. My services are also culturally sensitive and trauma informed. I look forward to supporting you and/or your family through your journey!
I offer a sliding scale of $60-$100 per session. I am currently receiving supervision toward my clinical licensure, so I do not accept insurance at this time.
I can be reached directly at 314-800-0311 x5 or chatonia.blcc@gmail.com