Alex Richards, MSW, LCSW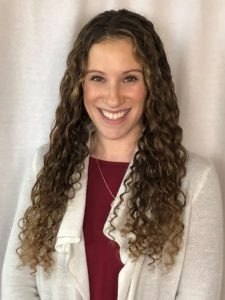 I believe everyone has an inner strength, and that a large part of my role as a therapist is to assist you in discovering and utilizing whatever that strength may be! It is my privilege to walk alongside you in support as you work to improve current and future situations. 
In my practice, I offer therapeutic services and professional insight to help address concerns related to depression, anxiety, PTSD/trauma, grief, self-esteem, relationship issues, adolescent challenges, and life transitions. I have significant experience working with children, adolescents, and adults, and I specialize in working with high-school and college-aged individuals; as well as young adults. 
It is vital to the therapy process to feel a genuine connection with your therapist, so I focus on establishing rapport and strive to create a safe and open environment in which you can feel comfortable to be yourself. My treatment approach is strength-based, person-centered, compassionate, empowering, collaborative, and non-judgmental. Therapeutic modalities used in session may include, but are not limited to, cognitive behavioral therapy (CBT) and solution-focused therapy. 
I am also trained in EMDR (Eye Movement Desensitization and Reprocessing), a specialized form of therapy that can help you heal from trauma or other distressing life experiences. EMDR is effective for helping people heal from emotional adversities such as PTSD, anxiety, depression, grief/loss, self-esteem, and performance anxiety.
I accept Anthem (BCBS) and United Healthcare (UHC). I can be reached directly at 314-800-0311 x2 or alexr.blcc@gmail.com